How sizing works.
Hortico trees are available in a variety of sizes. Find the size that's right for you.

Plugs
Height: 10–30cm At Hortico, every plant seed or cutting starts its life as a plug — think of them as "starter plants." Plugs are small seedlings grown in trays, and as they grow, they develop a healthy root system with a soil medium around them. Because of this, they're excellent for planting in difficult areas — spots where there might be poor soil or space issues. Book your plug order in advance! Our plug crops revolve, so the plugs you're looking for may not always be in stock. Please contact our sales team to ask whether your plugs are available and when the next crop will be ready.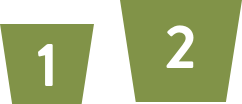 1 Gallon & 2 Gallon Pots
Our top sellers, the trees and shrubs in one and two-gallon pots are well on their way to becoming mature plants. Because of their size, they aren't too heavy yet — even kids can carry them around. This versatility makes them great options for cities to use for volunteer plantings, community programs or urban reforestation. And many of them can be stacked, which means they're an efficient way to get shrubs to your site.
1 Gallon Plant Height
Shrubs: 30–60cm
Evergreens: 40–90cm
No deciduous.
2 Gallon Plant Height
Shrubs: 60–80cm
Evergreens: 40–60cm
Deciduous: 80–120cm

5 Gallon, 7 Gallon & 15 Gallon Pots
5-, 7- and 15-gallon pots are the middle ground between smaller pots and wire baskets. Their main benefit is their versatility — these trees are robust, healthy and mature, yet are still able to be carried by hand onto your site. Predominantly trees, these pot sizes are big sellers and make ideal roadside trees.
5 Gallon Plant Height
Evergreens: 80–120cm
Deciduous: 150–175cm
7 Gallon Plant Height
No evergreens.
Deciduous: 175–225cm
15 Gallon Plant Height
No evergreens.
Deciduous: 30–40mm caliber; 240–300cm in height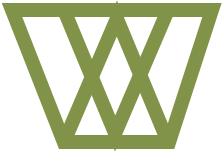 Wire Baskets
Strong and healthy, wire baskets trees are grown in our field and can be planted directly into any landscape. Since we have excellent soil quality at Hortico, we give our wire basket trees a good head-start. All wire basket trees are fully developed, ready for sites where maturity and an instant canopy is crucial, such as city streets or parks.
40mm caliper width
50mm caliper width
175 cm height